How Can I Update My Payment Information?
Updated 4 months ago
How To Update Payment Information
STEP 1: 

If you're using a computer, tablet, laptop, or phone browser: Go to 

umzu.com

, click the icon on the top right-hand side and log into your account using the same email address that you used for your subscription.

STEP 2: 

Once you have successfully logged in, select the fourth tab/option 

BILLING, 

and click on 

EDIT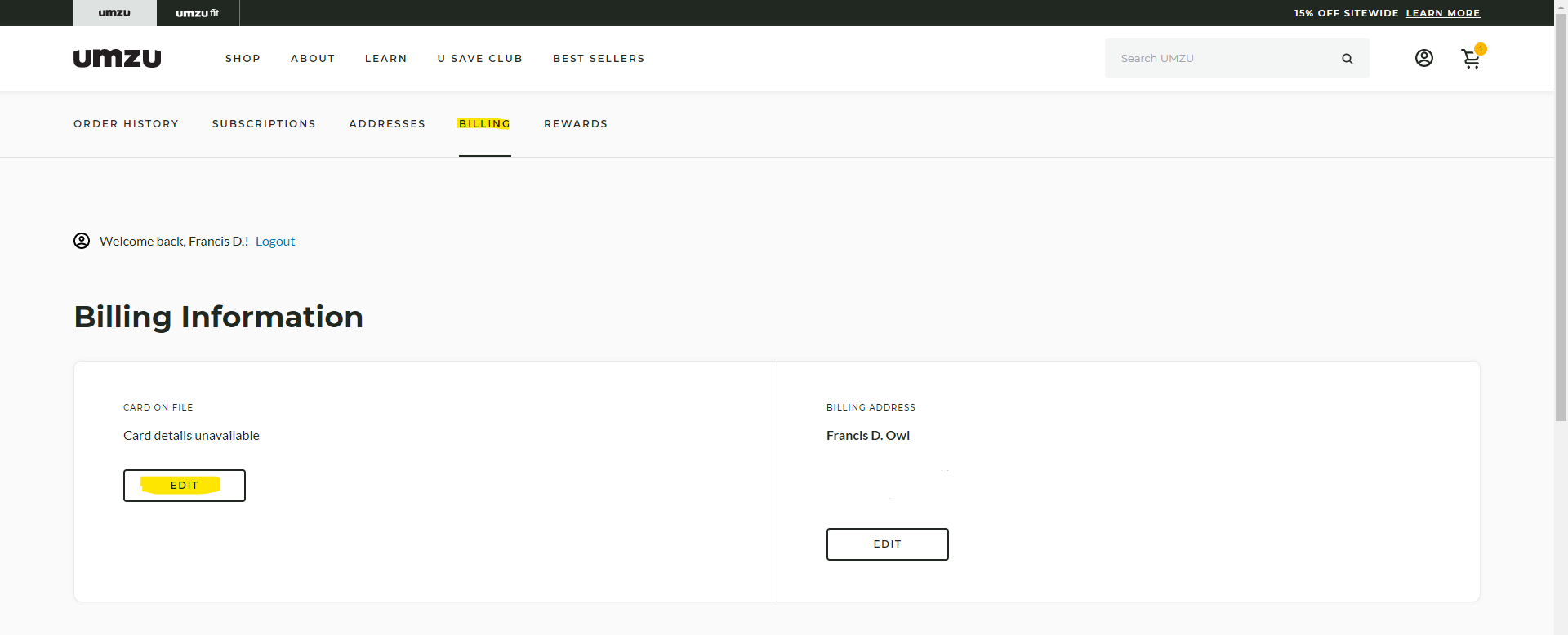 STEP 3

: Enter in your new card information and select 

UPDATE CARD.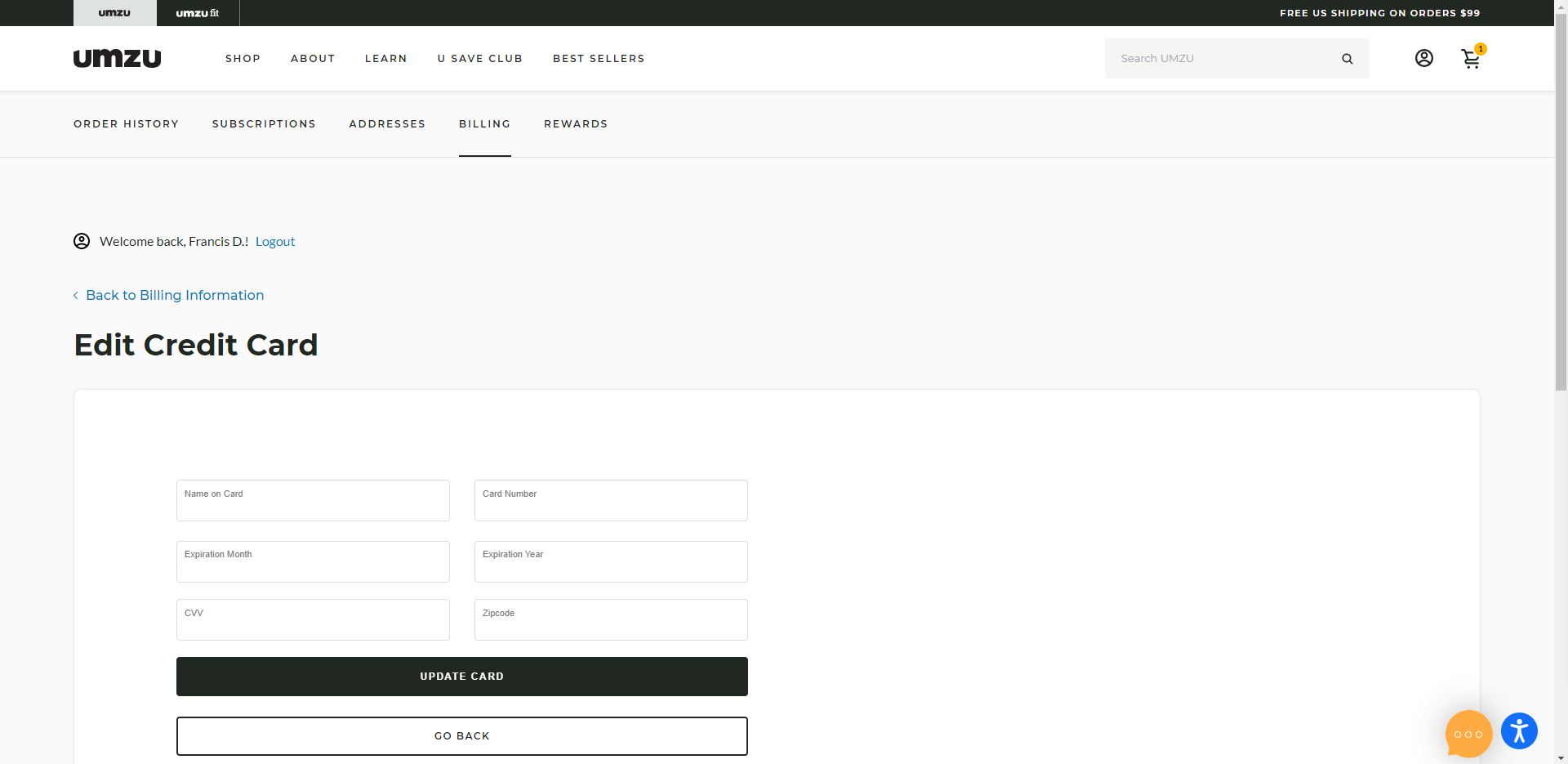 Was this article helpful?